You all know, in today's modern world smart appliances are one of the essential requirements. In my last article, I described the Top basic kitchen Appliances. If you miss those please read them too. Here, I continue my Article with more modern kitchen appliances
A coffee maker is also known as a coffee machine. One of the top modern appliances is a coffee maker. It is an electronic countertop cooking appliance that brews coffee automatically. It is very simple to use and its results are very accurate. it consists of a hot plate, a carafe or glass coffee pot, a filter basket, and a water reservoir. History of the coffee maker.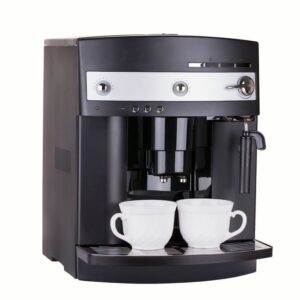 Understand your requirement before you buy a Kitchen Must have Appliances Coffee Maker
The coffee maker machine comes in two kinds of filters whether steel or paper filter. The best coffee maker for home is steel based. Its outer body also comes in plastic or metal.

Some machines are simple just press one button and brew coffee but modern machines come with features like a timer, and a clock and you can choose the kind of coffee you want to brew. 
It comes in different sizes like a big machine can brew 10-12 cups of coffee at one time and a small machine brew 1-2 cups of coffee.
Benefits you get from a coffee maker
Cheap alternative to a cafe like coffee at home.

Ready to serve in a few minutes.

you are sure for healthier coffee.

Fresh coffee.

Save time as no traveling to get coffee. 

Experiment with creativity.
Dis-Advantages of a Coffee Maker
The biggest drawback is its price as it is quite expensive.

It is important to clean the machine daily for smooth working.

It takes up space in the kitchen so maybe a drawback for small kitchen owners.

Accuracy rates vary machine to machine.
Whenever it comes to kids, toasters are their favorite ones. We are always in search of small appliances that save our kitchen counter space then a this is the best option. A toaster is a small cube shape appliance . It is energy-conscious and user-friendly. 
More Detail about a Toaster
It cooks the slice of bread, making them light and crispy but dark in color. You can adjust the tool's knob to choose the darkness you like for bread slices.
Points to be consider before buying a Toaster
You should always check for the 

material

 of this machine. As It comes in 

plastic, steel, and aluminum. 

The aluminum one has a long life and its price is also higher than other toasters.

 

 As per your family size, you should choose the this machine. There are many 

sizes

 are available in the market. 

For Example:

 for a family size 1-2, It with two slice slots is enough but for 3-4 members of the family, you should choose a toaster that has 4 slots of the slice.

If you are 

a Tech 

lover then go for a smart toaster that comes with smartphone connectivity.
 Small in size so it occupies a small space.  

It saves energy.

It is easy to use. 

It is budget-friendly. Everyone can afford it.

It makes bread slice light , crispy and tasty.

It provides you with a healthy snack at home.

Easy to clean as its tray come out.
Dis-Advantages of a Toaster
Toasting in it is 

a time-consuming

 process.

Sometimes 

uneven cooking

 of bread slices.
It is very popular nowadays as it comes under modern appliances. It is a small electric appliance that is used to make pop-corm at home. It simply heats up the raw corn and makes popcorn.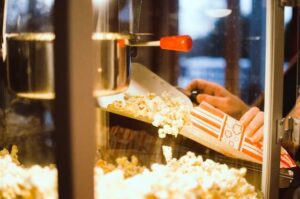 More Detail about a pop-corn Machine
 In conventional popcorn, the hot oil is used to pop the corn that carries 40% oil, but this small machine uses hot air to produce popcorn. The popcorn maker machine uses 5% oil only. 
Check list for your requirements
First of all, you have to do is to calculate your frequency of usage of the popcorn machine. because the more you use it, the faster your machine required maintenance and you should consider a better machine with a longer warranty.

The second point is to calculate, for how many persons, you need a popcorn machine(decide the size of the machine).

Always choose a machine that has durable glass.

Check for its speed. Is it fit your Requirement?

It must be easy to clean. 
You have access to unlimited popcorn whenever you crave it.

It is a child-friendly machine but off-course with parents' supervision.

This machines can be a good source of income.

It is budget-friendly.

It is small in size, so no space issue in the kitchen.

You can do experiments with different oils.
This Popcorn machines may increase your monthly electricity bill. It depends upon your usage.

It may cause health hazards if used frequently and if you are not maintaining it properly.
A waffle maker is also famous for its waffle iron. It is a utensil or we can say an appliance for the kitchen. It consists of two plates joint with a hinge. It is molded in such a way that it leaves a very good design over the waffle. It is very similar to a pancake but waffles are very light and sweet. It is trending nowadays as it is also a modern kitchen appliance.
Points to Think for a Waffle Material
Material is very important for any kitchen appliances. A waffle maker also comes in cast iron, aluminum, non-stick, ceramic, and teflon. Iron and stainless steel waffles have a long life and their price is also high than other types of waffles. Aluminum waffles wear down very fast. So choose as per your requirements. It comes in round and square shapes.
Why is buying a waffle maker a smart decision?
You always think before buying any appliance that why you need this. You definitely buy this because:
 It is the 

cheapest way

 to make waffles at home. No more need to spend on restaurants.

It comes in non-stick layering so it is easy to clean and it doesn't stick to the plate.  

You can control the browning level for the waffle.

It is easy to use because it indicates that the waffle is ready.

You can control the temperature.

It is portable.

No more dirty surfaces.
Vegetables /Fruits Purifier
As you all know after the corona pandemic, We all are health conscious especially for kids and elderly parents, off-course for young ones too. So buying a vegetable/fruit purifier is one of the smartest decisions. It is used to clean vegetables and fruits. It removes bacteria, fungi, viruses, and other germs. It uses ozone disinfection technology.
More Detail about a Vegetable/Fruits Purifier
This modern kitchen appliance which is a vegetable / fruit purifier makes sure that the fruit we are consuming is safe for us and that we stay safe from food-borne diseases. 
Benefits you get from a Fruit/Vegetable Purifier
It is 

small/compact

.

It is wall-mounted, so no space issue anymore.

Little maintenance is required.

It is very easy to use.

It takes out the contaminants.

It is portable.
Ozone gas can be harmful for human body.
When it comes to winter, everyone love to have a warm bowl of soup. Soup is the greatest way to give nutrition, vitamins, and minerals to our bodies. But if you are busy, you have stressful life then it is hard for you to make soup because it is time-consuming, makes the kitchen dirty, etc. So the better option is to go for an automatic soup maker.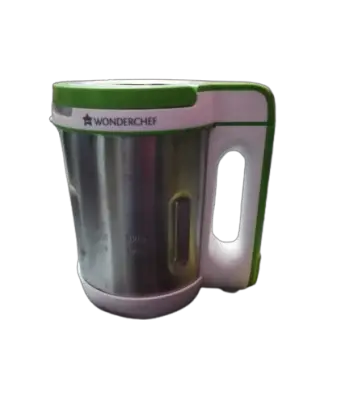 More Detail about a soup Maker
The soup maker is very easy to clean, easy to use and keeps your kitchen clean. Especially no vegetable wastage. It is also very popular in modern appliances. You can add a vegetable of your choice. Sometimes soup burns at the bottom, just stir it in between. Its control panel is very friendly as every button indicates what to cook and the start/ stop button. So you can do worry-free cooking.
Why should you buy a Soup Maker
It is 

small in size and portable.

It 

saves

 our a lot of

 time.

No more messy kitchen.

It is easy to use

The biggest 

YES 

to this Appliance is because it 

provides nutrition 

to our bodies.

It is

 multi-functional.

It saves our money.
In the nut shell, I must say that every appliance is like a blessing to us. Never see only disadvantages, I think benefits are much more than disadvantages. Every thing comes with some drawbacks, nothing is perfect in this world.
Thank you so much for reading my Article.
You can reach out my other article here.