Home cooking is loved by almost all because it's tasty, Healthy. But sometimes cooking food is time-consuming and tedious too. We can make our everyday cooking easy with some of the basic kitchen appliances. It motivates us to increase our creativity over food. We can buy basic kitchen appliances online. There are some Basic kitchen appliances that every Indian home should have.
Why should you consider buying these basic kitchen appliances?
These basic kitchen appliances make our cooking easier and take less time. The way Big appliances like refrigerators, dishwashers, etc. are required, the same way small appliances are also important. Small appliances are used not for one thing but you can take many jobs done from one.
A hand Blender can be used to blend but same time we can use it to take out butter from cream, the Pressure Cooker is used as a saucepan too. So invest in a high-quality product that stays a long time for future.
Vegetable Chopper is a handy device that makes our daily cutting of vegetables easy and save our time. As its name defines it's a tool that chops vegetables in small pieces. The chopper is small in size, So the quantity of chopping at one time is also small. Keep vegetable's size in small pieces for smooth operation else its blade or cord can be damaged.
 Advantages of a Vegetable Chopper
Make cooking enjoyable. No need to chop vegetables with a knife.

Vegetable Chopper is easy to use.

It is Economical.

It Save time.

It is Healthy and hygienic chopping.

Stainless steel blades make food safe and secure.
Dis-Advantages of a Vegetable Chopper:
It requires manual labor.

Blades are super sharp so very careful usage is required.

It is not able to chop all the vegetables.

 Chopper's life is not much longer.
One of the mainly used appliances in the kitchen is a mixer grinder. It is used to make puree, chutney, and grind masalas that save our a lot of time without creating any mess. Newly models come with a food processor that does two things: grind and make juice.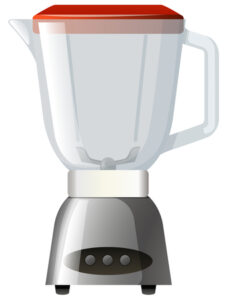 Points to know before Buying a Mixer Grinder
Before buying any mixer grinder, you must have to analyse your requirement. If you need Mixer Grinder for chutney, curry etc., then 500 WATT is enough that is used to grind soft things. If you grind masala sometime then, Go for 750 WATT mixer grinder. A mixer grinder with 900-1000  WATT power can grind everything that 750 WATT can do, but with more accuracy and faster speed
 Advantages of a Mixer Grinder
A mixer grinder is used to grind a very big category of food items and masalas. It is used for making juice, ice cream, and whipped cream, etc.

A mixer works on different modes of speed depending on our requirements.

It makes cooking quick and effortless.

Stainless steel blades make it safe to use.

It is easy to handle.

It is available at affordable price.

It is easy to maintain.

It has a n overload protection button.

Decor your kitchen.
Dis-Advantages of Mixer Grinder:
The sound of the Mixer Grinder is noisy and it makes uncomfortable to some people.

Heat up after a long time of usage.
One of the compact devices used in the Basic kitchen Appliances is a Hand Blender. It is also known as a stick blender, Mini blender, and hand blender. It is very slim, handy, and easy to use.
Gone are the days when you use heavy and big appliances. Nowadays, Hand Blender is trending. Besides blending, we can use it for grinding, chopping, and making puree too. There are many types of Hand Blenders available in the market. Choose smartly as per your requirements.
 Advantages of a Hand Blender:
A hand blender is a versatile device that is used to do many different jobs such as blending, making puree, chutney, and chopping food
Compact in size and Portable
A hand blender is small in size and slim, so it's easy to store and so easy to carry too.
Nowadays, almost all hand blenders are noiseless. So it is easy to use anywhere, and it won't disturb anyone.
Dis-Advantages of Hand Blender:
A Hand Blender is difficult to use on some food items that are stiff and sticky.
Not suitable for long hours of use
A product that is must have in every home is an ice-cream Maker machine. Everybody like ice cream whether it is summer or winter. Instead of buying an ice cream from the market, it is good to have at home that is hygienic and cost-effective too. If someone has diet concern or allergies, then you can go for it. 
Advantages of an Ice Cream Maker Machine
You will be sure of the freshness of Homemade ice cream. Whenever you are craving for ice cream just make fresh Ice cream.
Ice-Cream Maker Machine do your job in very less time as compare to manual process to make ice cream. No more messy utensils and hard work required.
You can Make Healthier Ice cream
Now you have the option to make it much healthier by adding fresh fruits, dried fruits, etc. As you all know ice cream is not healthy but you can make it healthy by cutting the sugar and fat level.
Dis-Advantages of an Ice Cream Maker Machine
The Ice-Cream Maker machine's cost is somewhat high. Its price starts from Rupees 4,000.  
One of the Popular machines used in basic kitchen Appliances is Microwave. It is also known as Electronic Oven. It is a medium in size and a boxlike appliance. The main reason behind using it is that it cooks food faster. It is radiation Frequency is about 2450 MHz. 
Microwave is mostly popular for reheating food as it is very easy to use. Anyone can use it due to its easy control panel that comes in a digital touchpad or button style. Its price starts from Rupees 3000.
Never keep eggs inside the Microwave without breaking eggs.

Never use a metal container, closed air packet, flammable food, and container made from plastic that does not microwave safe.

It catch fire sometimes due to low maintenance. so make sure of proper maintenance.

Don't cover the Microwave while it is in use.

Don't cook large pieces of food as it causes food-borne diseases.

 Change the size of food after some time so that cooking should be even.

Never place a microwave where children can reach it.

Never cook food when the door is open.

Use proper greasing for good cooking and to avoid the burning of food.

Time to time attention is required while cooking.
Microwave cooks and reheats food very 

fast

.

No sweating

 as traditional cooking causes.

You are free for other work when cooking is going on in the microwave. little attention is required.

A very l

arge variety

 of food items is to be cooked in a microwave.

It is easy to use.

It doesn't burn the food as traditional cooking does, just go with proper timing.

It is used for 

Defrosting. 

Low energy

 consumption.

Taste remains same as cooktop food tastes.
Dis-Advantages of Microwave
It Required Special containers that Cause more investment in the container for different sizes of cooking.

Large pieces cause uneven cooking that again causes food-borne diseases.

It is not that much versatile as you can't cook roti, Fry food.

Radiation causes an effect on health.
A Rice cooker is also known as Rice Steamer. It is an automated appliance which means it requires minimal supervision and it is a very compact countertop appliance. It has a non-stick inner bowl that contains rice and a thermostat that controls the temperature. The Rice cooker is very simple to use. It is a very valuable asset. 
More Information about Rice Cooker
Rice Cooker comes in many varieties such as stainless steel, cast iron, ceramic, and plastic. The stainless steel rice cooker has a long life but its cost is high compared to other types of the cooker. 

The Rice cooker mostly comes in the round shape. Plastic rice cookers wear down faster. If you want to buy a plastic rice cooker then, Always go for BPA-free Plastic. The Rice cooker is Multi-functional too. You can steam vegetables, soup, and cook porridge .
Points to consider before buying Rice Cooker
Always pay attention to the inner bowl. It is good if it is removable.

Inner Bowl should be non-stick.

The Rice cooker must be shut OFF when the rice cooks.

Its control panel should be a Digital one, so it's easy to use.

It should be dishwasher-safe.

It must include warming settings.
Whenever you are concerned about healthy food, an Air fryer comes to mind because it uses almost no oil. Before buying any air fryer, it is important to just know about it in detail. An air fryer is a countertop oven that is used to cook food the same as we fry food but uses very less oil. It makes food crispy like a deep fry.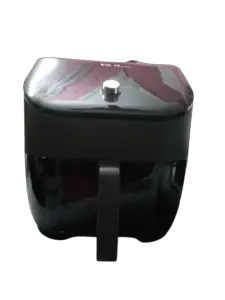 It is a very healthy option as now people are very health conscious and its results are very amazing and tasty as well. An air fryer is a versatile appliance as it reheats food, fry food, roast vegetable, cook meat, and bake cookies. It is easy to clean. It is somewhat pricey.
An Air fryer has two sections: The top section produces heat and the bottom section has a food container. The top section produces heat and blows hot air down side at fast speed to make food crispy.
In the modern world, You need many smart appliances and they save our time and make our life easy. Some appliances are expensive but this cost is okay for the comfort that they give us. I talk about important points before buying these basic kitchen appliances. you must go and check for those.
Thank you so much for reading my Blog. Please subscribe to my newsletter to receive useful content in the future.