A ceiling fan is an appliance that is used almost in every house. It is used almost in all seasons except winter. Gone are the days when fans come in boring styles and models. nowadays, fans are stylish and have so much variety that goes with different styles of houses. Ceiling fans save your monthly bill as they cut the demand for Air Conditioner (AC). It can be used inside or outside the home.Let us discus An In-Depth Guide To Ceiling Fan.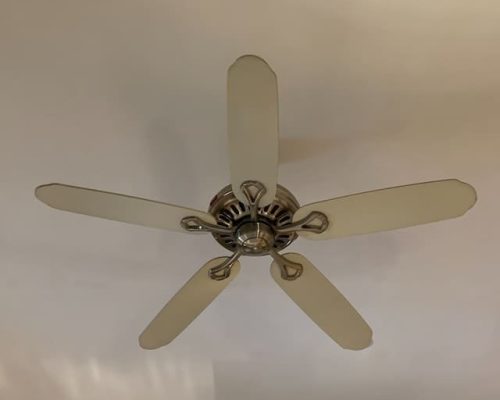 An In-Depth Guide To Ceiling Fan is starts from knowing the types of fans.The ceiling fan comes in many different types. each type suits different requirements. there are the Types of Ceiling fans:-
Most of the fans you see are standard ceiling fans. These fans have 3-4 blades and come in many different styles. some fans in this category come with center lights or without lights. These fans are made up of plastic, metal, and wood. These fans suit the room where the ceiling height from the floor is 10 feet. The blades are mounted under the motor or on the top of the. Mostly it has metal arms that are known as blades. It uses a down-rod that joins the mounting of a ceiling fan to its motor.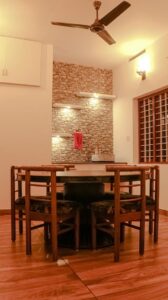 Why Standard Ceiling fans are popular
These fans are very popular because of their versatility. It has a huge range to choose from and comes in so many styles, designs, colors, and sizes. you can easily customize these fans in different ways. You can use accessories to decorate it. Many fans under this category come with a remote control feature and pull chain.
Low profile ceiling fans are used where the ceiling height is 8 feet or less, which is less than standard ceiling  height. As the ceiling is small so no downrod is used. It comes in many styles, designs, and sizes as standard ceiling fans come. It is somewhat different in style of blade as its blades are close to the ceiling. It provides the same comfort and cooling as other fans do. These kinds of fans are suitable for compact and small space rooms.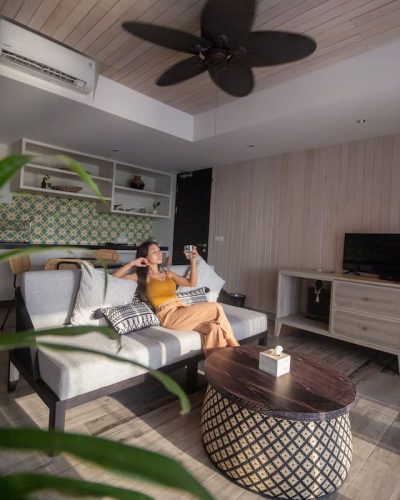 Energy STAR ceiling fans are called energy STAR because they save your monthly electricity bill. It comes in both standard ceiling fans and low-profile ceiling fans. It also comes in LED lights. These fans are very important to us because they save 20-40% more energy than the conventional style of fans. Not every company or fan get energy STAR as it is hard to get, company have to go through many qualifying tests under US Environmental Protection Agency in their labs.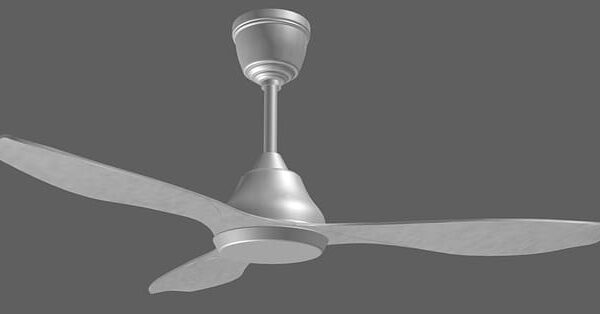 These kinds of fans are very unique. It is also known as a dual-head ceiling fan. It gives your home a luxurious look and a cool breeze. A dual motor means a fan with two motors. It has two heads that can change direction. These fans are handled by 2 horizontal rods. As it uses two motors, each motor is capable to operate at a different speed. We can adjust the speed and direction as per requirement.
Its blades are also adjustable. You can change the angle of the blades to vertical, horizontal, or some other angle. 
R

emote Control Ceiling Fans
Standard ceiling fans, and dual motors, all come in the remote control ceiling fans model. This is a very good option for those who can't move due to some physical challenges. It also comes with a center light. You can change the speed of a fan, dim the lights, ON/OFF, and timer from the remote control. Some model comes with the feature of mobile connectivity to operate it. You can manage remotely via text message too.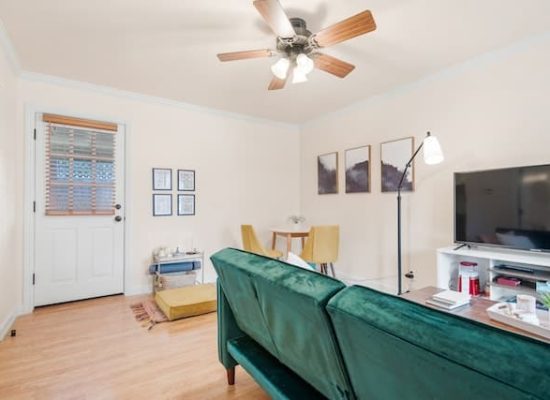 These fans are popular due to their resistance to moist, wet, and humid conditions. It is called dam and wet because these fans are specially used for the place where rain, moisture, and humidity are more. Unlike other types of fans, these fans have more resistance to it. It is a robust type of fan. It uses the water resistance material. You can use these fans in porches, sheds, and lawns. Wet ceiling fans are totally waterproof and dam fans are resistant to extra moisture, and humidity Conditions but can't operate in the rain.
These fans are used when the height of the ceiling is 10-25 feet from the floor like in offices, restaurants, shopping malls, etc. It is used to keep the space cool without any extra cost. When the season change to winter, it works in the reverse direction to keep that place warm. It has a huge range of designs and models.
As its name clearly define its meaning, the fans that are used in the industries. These fans are heavy-duty fans that are used in big industries, factories, and warehouses. When in a big warehouse a huge number of people are working then airflow is a big challenge. Then these industrial fans are used. It has a huge variety to choose from, and different colors and styles are available.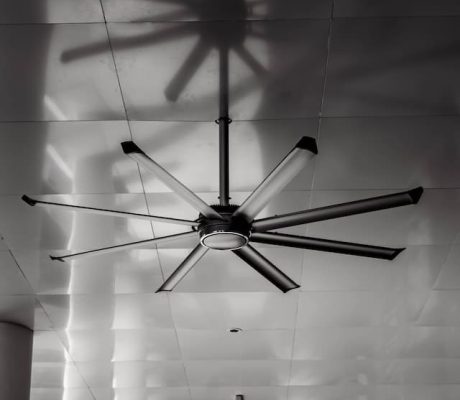 How many watts does a ceiling fan consume?
Mostly, Ceiling fans use 20-80 watts but it is different for every fan type and brand. Here i categorize according to fan wattage.
20 to 32 Watt ceiling fans

 are those, which are energy STAR and BLDC. These kinds of fans as we discussed above use very less energy.

35 to 50 watt ceiling fans 

do not come under energy STAR. these fans consume more watts than BLDC.

50 to 65 watt ceiling fan 

All the fans that are 5-star fans fall under this category. These fan companies claim that these fans consume fewer watts.

65 to 80 watt ceiling fan

 Most of the fans you see in your house are this type of fan. These are affordable but consume more energy. Due to less cost, people prefer to buy this kind of fan. In my opinion, we should invest for long-term profit, not one-time profit.

80 to 95 Watt ceiling fan 

These fans consume more energy and use large-size motors and these fans run at very high speeds. So it increases monthly electricity bill.

95 to 110 watt ceiling fan 

These types of fans are very less in use for the common man. mostly used in heavy-duty areas.
P

oints to be considered before you buy a fan
Always choose a fan that is energy efficient.

Set your budget in advance.

BLDC (Brushless DC Motor) fans are good options as these are energy efficient.

Check the noise level of a fan as it's an appliance that works almost the whole day. So hearing comfort is also important.

Always choose a fan that is suitable to your room's dimensions.

Check for its usage of wattage.

If a fan is BEE STAR then it's good.

Check for its RPM (Revolution Per Minute).

Motor winding is very important to check. Copper-winded motors are the best.

A good fan always requires less maintenance.

One major point to check is its motor heating time. How fast does it get heated?

Check for after-sale service.

Of course, the warranty is one of the important points you should check.
Choosing an ideal ceiling fan from a vast variety is always challenging. But this Article definitely helps you to choose a fan that suits you. Always go for a fan that provides long time benefits and profit. I discuss some points that help you when you purchase your fan. 
Thank you so much for reading my article.
You can find my other articles here.