The Bose soundsport earbuds are wireless earbuds. It gives you complete freedom to move without any worry of connection or wire. It is one of the best earbuds for sport and fitness. It fits very well so, you can use it in very intense workouts. these are semi-open. These are loved by almost all for years. These are easy to operate even if you are doing a workout. 
It has great connection stability and the sound quality is up to the mark. You can use this earbuds without having worry about sweat. But these are bulky.
Hows do you feel after using bose soundsport earbuds?
I am using it for a year. At first view I was thinking, it is not gonna work. The reason behind this is that these are bulky and have plastic housing. But it works perfectly. It is sweatproof which makes it durable. Its size is somewhat big compared to other brands but this is worth it in quality. All the components needed for its functioning are housed there.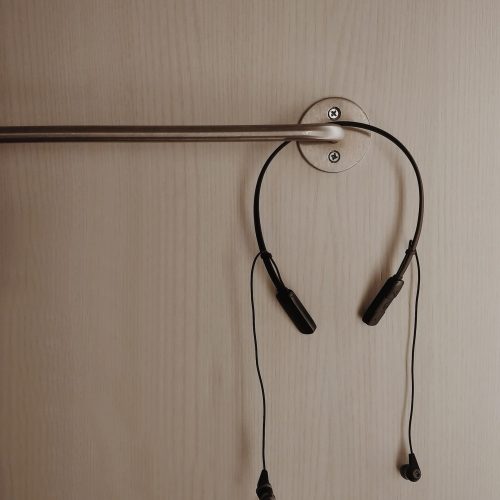 Its battery life is also good. Overall, It is very good. When you will use it and set it on your ears, bud's bulge is set on your ears. This helps the earbud to stay for longer in its place even if you are doing exertion. If you are preferring buds that are complete and accurate from the function side, then this is the one you can buy. You can buy it from its official website from Bose.
Bose soundsport earbuds have a price in India that is Rupees 9,999.
What you will really Like about Bose soundsport earbuds
There are many advantages of bose soundsport earbuds. These are:
It optimizes the volume very well and so produces a balanced sound. You can choose any music at any volume, it justifies both. You can use it while moving, running, or jumping. Its performance is also very good when you are driving.
These buds are easy to use. Its right bud has a button that is the only button responsible for ON/OFF and for pairing. You can switch devices easily
It is good to have to bose app that is used to get updates and for many more features. Its app guides you whenever you need any help.
Gone are the days when people were engaged in wires. I remember I spent a lot of time on wires to get their wires to be detangled. Nowadays, wired devices are obsolete and the trend of wireless is hot in the market. These buds are also wireless and you can use them in any situation.
It uses a silicon material to lock the music inside your ears So that you can enjoy and feel closer to the music.
These earbuds provide a very good fit that won't get loose even in a tough workout. It has an ear holding, that stays it fit your ears.
These headphones are tough because you can use them in sweat and any weather. You do need to hold back.
Weather and sweat friendly
These bose soundsport earbuds are sweat-friendly that's why preferred to use for workouts. These are weatherproof too. It works very well in rain, snow, or any other weather.
Bose soundsport earbuds have good playtime. It means that once fully charged can play sound for you for a good enough time. It can run for 6 hours as the brand claims.
Few things for which you have to compromise
It has a high price tag. Many cannot afford it. So, it is for those people only who are ready to pay Rupees 9,999. Its price is not decreased after it is released or launched. So, price is one factor that counted as its drawback.
As we know, Bluetooth devices need fast charging in less time. It is a feature that makes any device or gadget stand out. Its charging time is more. It is fully charged in 2 hours. This time is a long time.
Remote box cable around the neck
These are not truly wireless earbuds. These buds are connected with a wire or cable that stays around your neck. Some people may experience irritation or feel uncomfortable.
It does not come with a proper noise cancelation feature. If you are driving and using it, Then you are not able to understand clearly on the call or even if you are listening to music. This is a big disadvantage.
Bose soundsport earbuds are large in size. These are easily noticeable by other people. But it requires many components for better quality sound, those all components are housed inside buds. That's why its size is big.
What you get along with bose soundsport earbuds?
Bose soundsport earbuds come with a wireless headset, a carrying case that is very cute and small, a micro USB cable for charging, a manual or instruction booklet, stay-hear, and tips.
The very first thing we do is get it paired. You can do it using a button available on the right bud. There is only one button. You can use this button for pairing and ON/ OFF.
Bose soundsport earbuds app
Bose soundsport earbuds have an app. It can be used to control apple and android for updates. It comes with support if your bose soundsport earbuds are lost. You can track it. Isn't it a good feature?
A bose soundsport earbud uses Bluetooth for connection. Its range is not much but 10 meters and works very well in this range. You can feel a rare connection lost. If you try it while running or jumping, it stays connected very well.
What about its battery life?
Bose soundsport earbuds have good battery life. The company claims that it stays for 6 hours, But if you use it continuously, it stays for about 7 hours. This is the best part it is performing more than claimed. You are not going to use it 24*7 because of other work and to sleep. This way it stays for one week. It charged in 2 hours. It is not fast charging.
These earbuds are not noiseless or with noise cancelation features. It has a great fit for ears but lacking for noise cancelation.
Is it good for making calls?
Yes, You can use it for making calls because it comes with a mic. Just keep in mind that keep the mic toward your ears to avoid the unpleasant sound.
No, These earbuds are not outdated and still liked by all and used in the workout. It always remains in the spotlight due to its sound quality. Many people were expecting its price to be reduced after a few years. But this does not happen.
| Features | Bose soundsport earbuds |
| --- | --- |
| Brand | Bose |
| Model Name | Soundsport |
| Year of Launch | 2016 |
| Dimensions | 2.5*3.05*3.05 |
| Weight | 22.68 |
| Compatibility | Wit all bluetooth devices |
| Accessory | Wireless earbuds, Hear+ Tips, USB charger, Case tocarry |
| Format | In-Line |
| Voltage | 220 volts |
| Battery Life | Upto 6 Hours |
| Charging Time | Take 2 Hours for fully charged |
| Battery Included | Yes |
Bose soundsport earbuds are one of the best that used till now from the launch date. It comes with a sweat-proof and weatherproof feature. It is easy to use and easily configurable. It has one button to operate. Its price is not changed even after many years of launch due to its quality and people loving it. 
I appreciate you reading my article.
You can read my article here.