A hair dryer has a another name as a hairdryer and blow dryer. It is an electromechanical appliance that blows hot air on damp hairs to speed up the process of evaporation of water in the hairs to dry.  It is also used to give temporary shape to your hair. This shape or formation goes away when you wash your hair.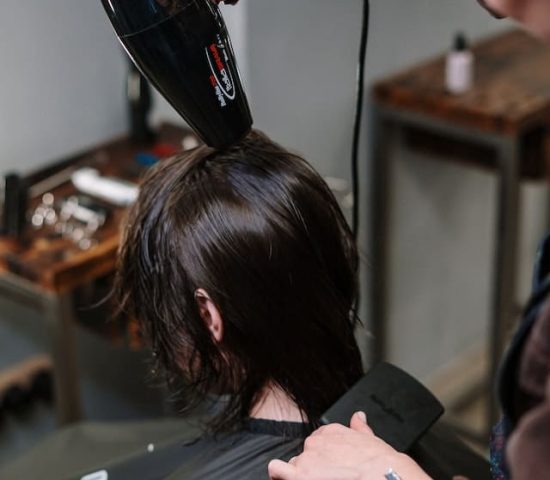 If you do your hairstyle using a hair dryer then it gives volume and discipline to your hair. You can use hair products and accessories to improve your look or performance. Most of the dryers have a button to switch it from warm or hot air to room temperature air. It helps in reducing frizz in a very effective manner.
This comes mostly in two types. These are 
Handheld dryer

Rigid hood dryer.
A hood dryer uses a dome made up of hard plastic that fits on a person's head so that, it dries the hair. Hot air comes from tiny opening holes. These holes are evenly on the dome so that all hairs dry evenly. These are mostly used in the salon. These are available in different sizes and styles. If you are willing to buy it for home, Then it comes in a small size. It works for all types of hair. It may be curly, straight, short, long, or color-treated hair, It is also used to condition your hair deeply. 
Many of these are comes with a lot of features and settings. These come with 2-3 heat options. You can adjust the height according to the person. But you should avoid using it for long hours. It will dehydrate your hair. It is best to use a plastic cap on your hair instead of exposing your hair directly to heat. Its price is also not much if you want to buy it for home use or personal use. These dryers have a long life of up to 10 years.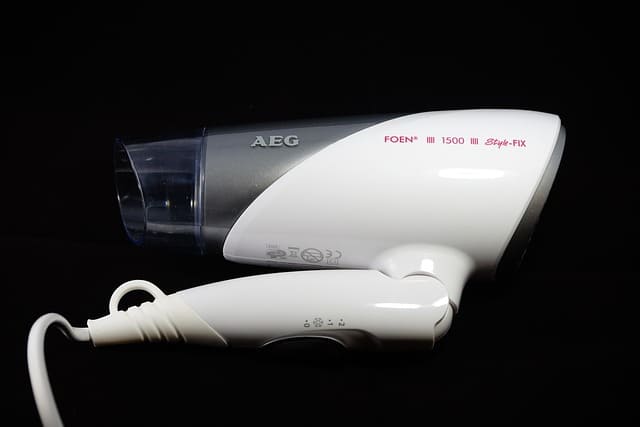 Benefits of Hood Hair dryer
It dries the hairs very gently as compared to the handheld one. It provides heat and air at the same time. So it less damage to hairs. It is especially for those people who have damaged hair. If your hair is suffering from hair color or frizzy then this is the one recommended by the salon doctor.
Any hairstyle produced with the help of a hood, last longer than usual. You have to remember one thing, You have to sit under the hood for 10-15 minutes depending on your hair type or condition to set the hairstyle properly. Otherwise, the hairstyle will drop out.
It is used to set the braids, and twists and left you with less frizz. If your hairs are light then, it gives your hair a good volume. Your hairs start shining. You have to use your favorite products and then set using them. This means that if you want to curl your hair, then simply twist hairs over the stick and sit under the hood. It gives you perfect curls. To get the best results, Use your finger in your hair so that hairs dry quickly by passing air to the roots.
A superpower of Deep conditioning
If your hairs are dry or frizzy then you should have to use a hair mask and sit under the hood. So that maximum conditioning will be done. It is very important to know that you should have to wear a plastic cap to prevent direct heat to the hair. You can use it for 15-20 minutes depending on your hair type. 
If your hairs are thick, Then it is very tedious work to dry your hair with a hair dryer. Your arms will start aching. It requires so much effort with a handheld dryer. So, It is good to use a hood dryer and you can enjoy coffee or read your favorite book. If you invest in a hood hair dryer then you will get comfort.
Disadvantages of a hood dryer
If you are running short on time, then the first thing you will avoid or say no to hair drying is a hood hair dryer. Because it takes more time to let the hair dry. If you are free then it is a good choice.
We all know that it damages our hair. So, It leads to dehydration due to hot air. But you can control it by wearing a plastic cap over your hair. If you do not use a cap, then it makes your hair dry and leads to hair fall and damage.
If you prefer to wash your hair very frequently like every day or every alternate day then this is not a good option to go. It can increase the speed of your hair loss. It will make your hair dull and the tip of the hair becomes dry. Many people experience the loss of hair due to the excessive use of hair dryers.
Handheld Hair dryers are one of the most used dryers for grooming. It keeps your hair flawless and silky. It solves your space issue because you can buy a foldable dryer. These are travel friendly and you can keep them in your bag. These come with many heat settings. These are lightweight and very simple to use. If you are in a rush, you can use it very easily without any hassle. It comes with a good warranty.
What to see before you buy a hood dryer
If you go to the market or try to buy from an online platform, you will be confused by seeing so many dryers available in the market. All the dryers have different specifications. So you need to consider these points so that you end up buying a good product.
Understand your requirements
The very first and very important thing is to understand your requirement for a dryer. Because only you know about your need. It covers: How frequently do you use it? How many features or which features are you looking for? etc. If you buy without thinking, You will end up buying a waste product.
This point is not considered by many before buying any dryer. But this is one of the crucial points. You should have to know how much power it requires to operate. Many dryers come in 1800 watts and 3600 watts. The more power it has the merrier its result. It takes less time to dry the hair if its power is more.
If your final goal is to get shiny and good hair then look for ceramic or tourmaline technology. Ceramic dryers are good because they evenly distribute the heat for good results. Tourmaline is also a fantastic material because it locks the moisture in the hair and helps to have smooth hair.
If your hair dryer has his option or button then it is a blessing kind of feature. It is responsible for bouncy and volume hairs. You can use a round brush for this.
A nozzle is nothing but an attachment that is used to direct the air in a particular direction or location. If you are trying to do a curl for front-side hairs, then you can use it and prevent other hairs to get heated. Only desired hairs het heat.
It is good to check for the number of buttons it is providing to control the heat. It starts from room temperature air to warm then more warm or hot. Look for a dryer that has multiple power-changing buttons.
A costly hair dryer does not mean, it is a good one. Cost is a mental factor only. Many low-price dryers are doing very well. 
Many people think that branded appliances are expensive. But this is not true as per my thinking. Because branded products are a little bit costly that's ok for their features and longer life. A brand is a kind of trust that makes us sure that the product you are buying is trustworthy. If you get any problem then you can easily make it solve without any hassle.
Many dryers are available with a very good warranty. You should have to choose one that has a longer warranty. It indicates that the dryer has good health and life.
Many companies sold their product but do not attend to the customer if they experience any problem or fault with the product. It makes u feel frustrated and our valuable time is wasted in resolving this. So, always check with your friends or online reviews for it.
Heavy hair dryers are very hard to hold while used for a long time. So it is good to choose a product that has less weight and is comfortable for you to hold. Otherwise, you will end up hurting your arms.
Many online reviews websites are there. You can take the help of those all to check the quality and all detail. What people are saying about the product? You can talk to your friends for review too.
Many of the dryers come with a filter that needs to be cleaned after every use for its smooth working. If you don't clean it, your dryer will get damaged and maybe overheat your hair. You can check its manual for maintenance detail. It will increase the life of this appliance.
The best brand for hair dryer
Following are the brands you can trust and buy.
Philips

Panasonic

Vega

Havells

Braun satin

Morphy Richards

Syska
First of all, plug it into the socket. and switch on it. Current flows through it.

The electronic circuit then supplies the current to the heating element.

The current then makes the motor to start the spin. This will turn the fan on.

The fan produces air and directs it to the downside over the heating element.

The heating element makes the air hot. 

The hot air travel to the end of the barrel.
A Hair dryer is an appliance that is used to dry hair using hot air. It blows the hot air over the hairs. It is a very useful tool if you are living in an area where mostly weather is snowy. But use it carefully because excessive usage may lead to hair loss and causes dryness. If you do not have any idea how to select the best dryer for your hair then check for points a discuss. Those all points surely help you. 
I hope you enjoy reading this article. Thank you for reaching my article.
You can read my article here.