Have you ever thought of TV, music, and an arcade of all of your favorite apps together in one package?
Is it possible? The answer is yes. It is possible in the new Apple TV+. Apple TV is one of the best in picture, audio, and video quality. You can experience seamless interaction with your device and smart home gadgets. Its performance is just amazing as it uses a Bionic chip that is super fast. You can enjoy the best experience of Apple TV on a budget.
Many of us are thinking that Apple TV is a Television like other companies are providing us with TV. But it is not a physical TV. Instead of this, it is a kind of set-top box. You connect the set-top-box to your Smart TV with the help of HDMI cable and enjoy all the TV shows, movies, games, and many more things. This set-top box comes with a remote that has three buttons only to access it.
Many people use this Apple TV even if they do not have a smart TV but they love the easiness and quality. You do not need to have an iPhone to access the Apple TV. Instead of this, you need an iTunes account to buy games, subscriptions, and all. If your TV is connected to the same network or WiFi then you can show whatever is playing on the Apple TV on all other devices connected to that WIFi like iPad and Mac.
Apple set-top-box is very small in size and very simple in design. It has only LOGO printed on it and has ports on the backside. It is made from black plastic.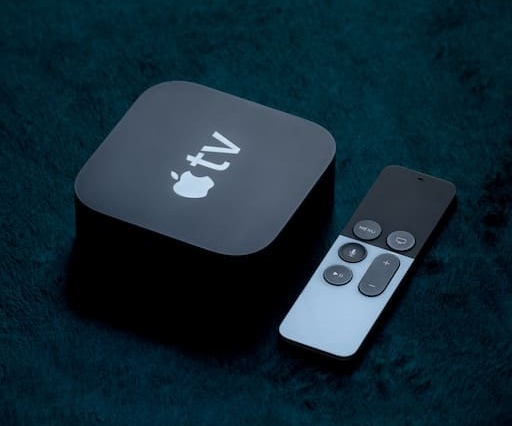 Experience the best of an Apple TV
Apple TV is one of the best TVs ever. You can enjoy the award-winning Apple original series and movies. Apart from these, you can watch your favorites like Amazon Prime videos, Netflix, Disney + Hotstar, Zee5, ESPN, and many more. Games are another way by which you can enjoy. You can enjoy Apple Music which is only available on Apple. From thousands of apps, you can experience the difference. We cannot say Apple TV is just a TV, It is more than that.
Apple TV Apps are one of the best things, loved by almost all. You can rent, buy, or watch your favorite shows or movies in one app. Isn't it exciting!! You can enjoy the original series and movies by Apple on Apple TV. If you want to watch a new channel, just subscribe to that and start enjoying it. There is no need to install another app or software. If you have 6 members in your family, then there is no need to have a new app, account, or password.
You can enjoy more than 100 million songs, 30,000 playlists, and live radio on Apple. There is an option to follow the lyrics word to word. You can enjoy it. You can experience spatial audio that surrounds you. You can download your favorite songs and play them offline whenever you like. Not only on the Apple TV but also on all Apple devices like a watch, iPhone, iPad, Mac, HomePod, CarPlay, Android, Amazon Echo, Google Nest, etc.
Disclosure
: Some of the links below are affiliate links. This means that, at zero cost to you, I will earn an affiliate commission if you click through the link and finalize a purchase.
Our One of the Best Pick for Apple TV
Color: Black
Brand: APPLE
Memory: 32 GB
Supported Internet Services: Disney, HBO, Amazon prime Video, Apple Music, Apple TV
Control: Remote Type
Color: Black
Brand: APPLE
Memory: 64 GB
Connector: Bluetooth, Wi-Fi
Control: Remote Type
Connector Type: HDMI
 If you love games, then you can enjoy them on the big screen of Apple TV. It has multi-user support which keeps track of every player's game level and leadership separately. You can switch between the users anytime. You can add your favorite Apple PlayStation and Xbox wireless controllers. It has 200+ games and new games are added every day. You just need one subscription and there is no add.
There are almost all kinds of games, you can enjoy your favorites like magical games, brainteasers, runners, sports games, quests, and many more.
It is an Apple premium subscription platform where you can enjoy more than 200 games. It includes new releases, award-winning games, and all-time favorite or classic games. You can play games on iPhone, iPad, Apple TV, and Mac.
Apple TV has iCloud shared photo library. You can share your favorite or family images easily and enjoy photos on the big screen of Apple TV. Whatever you have in iCloud, you can access it on your TV.
Apple TV uses Dolby Atoms, 5.1 or 7.1. Its sound is just amazing and out of this world. It feels like sound coming from all directions. Connect AirPods in your theater and it will automatically adjust the sound to the center of the TV even if you move around the room.
Apple TV has a dedicated button by which you can access Siri at any time. It activates very quickly and efficiently. Siri is capable of recognizing up to six members' voices. So, Siri recognizes, who is talking to me. Siri tracks the history of your watch list and according to that, it gives you recommendations. You can give her simple to complex commands like forward the scene 10 seconds, turn on the subtitle, and many more things. 
You can ask her for the weather, news, or anything you like. 

It is capable of tracking all of your smart home accessories. If you say show me kitchen. It will show you using a smart device you have used in your kitchen.
This is one of the best features you can enjoy with Apple TV. You can listen together. It means a maximum of two pairs of AirPods can connect with tv and you can control the volume separately for each one.
Now, you can add Apple TV to FaceTime and enjoy together Apple TV shows and more. You can laugh, cry, or play together.
You can control everything in your house. You can control all the accessories in one place. This TV works seamlessly with Homekit-enabled devices. Now you can connect more devices with it and control them from the smart app even if you are not at home.
If you love automation, then this is one of the best options. Apple TV work very well to control all the smart accessories and automate them. With the help of its sensors and locks, it activates some accessories when it's night or dark. It can dim the lights and close the curtains.
It is designed in such a way that no one can read the data of your devices and your personalized data. Even Apple does not have permission to access the data.
There are two types of Apple TVs in the market.
Apple TV 4K with Wi-Fi

Apple TV 4K with Wi-Fi with Ethernet
Use an Ethernet cable to connect the set-top box to the modem that provides you with the internet. If you are using WIFI, there is no need for an Ethernet cable. Before starting the setup of your Apple TV, you need Apple ID. If you are using other devices from Apple, then you can use that same ID here. Otherwise, you can create a new one. After this, you can enjoy your favorite serials or movies.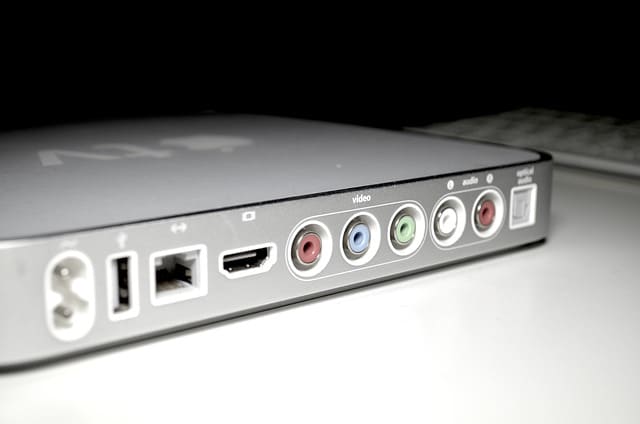 Apple Tv remote is very easy to hold and has a very less number of buttons on it. It comes with a power button located at the top. After the power button, It has a circular button. It is used to navigate on the apps or move around the TV.  The outer ring is touch sensitive. It is perfectly used while gaming time. The next button is "Back" which is used to come back to the main screen of the TV. There is a "Play/Pause" button and a "Mute" also. The last one is the Siri button. Press the Siri button and you can use the Virtual assistance by Apple. On the top of the remote, it has a microphone.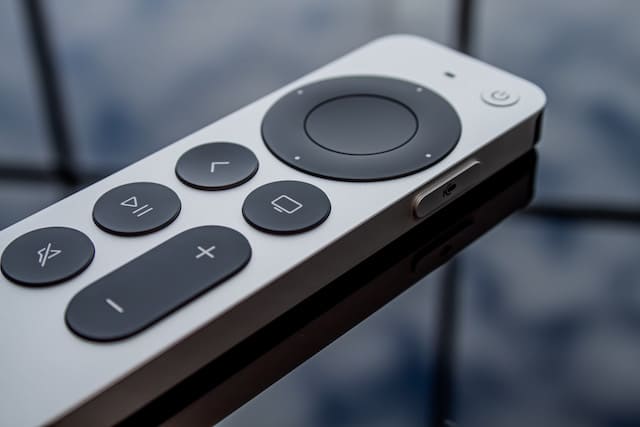 What you can Watch on it?
Many people have a mindset that Apple TV is only for those who want to paid subscriptions only. But this is not 100% true. There are many kinds of content and platforms, on that, you can use them without paying anything extra. Those are 1. Youtube, 2. Tubi, 3. Newsy, 4. Ted, and 5. PopcornFlix.
If you want to pay some big players like Netflix, Disney+Hotstar, or Amazon Prime for their subscriptions, then these all are in the subscription.
If you are already connected with any cable network like NBC, TSN, or satellite services.
You can access plenty of games on Arcade at just $5 per month and enjoy your favorite games.
You can enjoy podcasts, music, and meditation. This is one of the best options for a music lover.
If you are using any Apple product before, and if by any chance you have an iTunes subscription, You can enjoy this on your TV too.
If you are using other Apple devices like Mac, iPad, or iPhone then you can share data on these devices on Apple TV. You can enjoy the Photos and Videos on the large screen of a TV.
Is buying Apple Tv worth it?
Till now, You know what is Apple TV and how it works, what features it is offering. The next thing is, Is it worth buying?
Well, many other companies are providing the same service at a lower cost like Amazon fire stick, Google Chromecast, and Roku.
When we compare Apple with other brands, the very first thing is its cost. Its cost is no doubt high but it is sleek, simple in design, easy to use remote, and of course, people are crazy about the Apple brand. If you have other Apple devices, then it is easy for you to sync up all. Otherwise, other brands are also a good option to go.
Apple TV is one of the best options if you are using Apple's other devices like iPhone, Mac book, or any other device. It provides us with a vast range of subscriptions for games, TV shows, movies, and music. You can enjoy it on a large screen and its sound quality is just out of this world. Its cost is somewhat high when compared with other brands. But its sleeky remote, easiness of usage, and how seamlessly it works are just amazing and non-comparable. That's why people love to buy it. If you are ready to pay for subscriptions, or you have already a cable connection, then you can use it.
You can read my other article here.